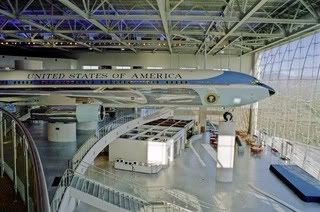 I finally found Rick Perry's birth chart.  He was born  March 4, 1950, 10:40am, Paint Creek, Texas, and the ADB rating for this date is A. His run for the presidency? It's complicated.
In an ironic twist, his favorable Jupiter period ended September 7th at just about the time he was debating at the Reagan Library — right around the time he called Social Security a Ponzi scheme and a million seniors fainted. The negative aspect in place now is predictive Mars inconjunct Jupiter. In November predictive Sun inconjuncts predictive Neptune. Then predictive Venus changes signs to square  natal Uranus, again with Uranus being a highly malefic planet. Suddenly (Uranus) he won't be feeling the love (Venus).
Mitt Romney, always a bridesmaid,  in another venue called the Chinese cheaters and compared Barack Obama to a phone booth that needed to be an IPhone — disrespectful to Obama and  Superman. Rightfully so, he has too many planets hitting the same degree (3/12/1947, 9:51am, Detroit, MI, ADB rated A). Predictive Mars is conjunct predictive Venus. Mars is a malefic planet so that is a combative position prone to stirring up anger. By the RNC convention,  Mars will also inconjunct his natal 27 degree Moon and Jupiter. While predictive Sun and predictive Mercury are moving forward to oppose that same position.
These people are experiencing valleys in their careers — not at all like President Obama who waltzed into the White House on a Jupiter high. Although the second phase is over July 6, 2012.  Sarah Palin could have been president if she had not pickled her brain snorting money.  But as I predicted, a series of negative aspects caused her to make misguided choices. If the Republican party wants to win this election, they will nominate Mike Huckabee.
Thanks to The Political Astrology Blog (http://www.politicalastrologyblog.com) for the birth dates and to Cisco at Carroll Righter (http://www.meetup.com/CRastrology/) — a great meetup in Hollywood, California.
For private consultations, contact melanie@xtrology.com. And please visit Xtrology on Facebook and on Twitter.
UPDATE1:  THE NEW YORK TIMES reviewer, Janet Maslin called "The Rogue" a work of "caustic, unsubstantiated gossip." Sarah Palin's Jupiter period has definitely begun. I would speculate — not enough to make her president. But then I didn't think Casey Anthony would be found not guilty. Don't underestimate the power of Jupiter.
UPDATE2: President Obama was re-elected for a second term.